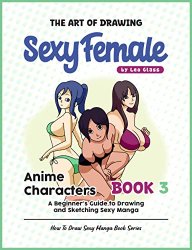 Название:
The Art of Drawing Sexy Female Anime Characters – Book 3: A Beginner's Guide to Drawing and Sketching Sexy Manga
Автор:
Leo Glass
Издательство:
Leo Glass
Год:
2022
Формат:
PDF
Страниц:
118
Размер:
14,4 МБ
Язык:
Английский
Are you tired of drawing boring, generic characters that lack personality? If so, then this is the book for you!
Drawing has always been part of human culture. It stimulates our imagination, enhances our feeling, and brings us a different world. Today, it is no longer a pass time for only a few people, but it has become a business that requires professionalism, dedication and above all, skill.